Leaving Apple & Google: e Foundation wishes you a Happy New Year!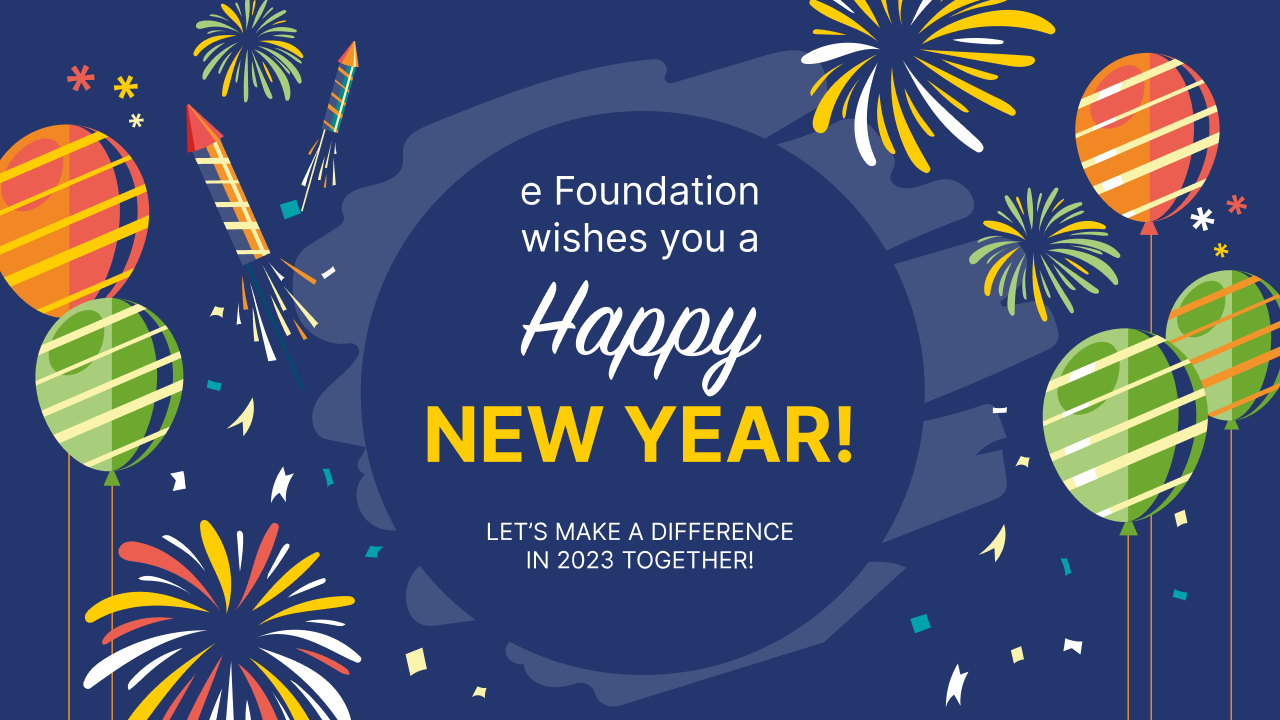 e Foundation wishes you a Happy New Year!
This year was special for our project and we would like to thank all of you for making it possible!
 Having such an invested and supportive community drives us to never give up on the fight for privacy and continue delivering the best user experience. 
Thanks to all your contributions this past year, we could make /e/OS more accessible to everyone by launching /e/OS V1 and introducing Murena smartphones at murena.com. Besides, we improved and created new features exclusive to /e/OS, such as App Lounge and Advanced Privacy. And now you can find all Android apps in /e/OS via App Lounge. 
And finally, we grew the number of /e/OS supported devices to more than 200 and made the Easy Installer compatible with 20 smartphone models…and counting.
 In only a few years /e/OS has become the leading pro-privacy smartphone operating system, including academic recognition.
Happy New Year from all of us at e Foundation ! 
We are excited to see what we will all achieve next year!
Let's make a difference in 2023 together!
"Murena is what Android would be like if it was a mobile operating system for users rather than a cluttered ad platform which happened to run apps."
/e/OS is named best 2022 smartphone OS by DistroWatch.
Did you know that the proven open-source software OnlyOffice is integrated in murena.io online ecosystem by default? Today, all Murena Cloud users have access to ONLYOFFICE office applications directly in their account.
Read our exclusive story on how Murena integrates ONLYOFFICE in /e/OS.
User's data privacy and finding alternatives to regain control over our data has never been a more pressing issue than it is today. The timing is great to build something new!
Your contribution is key to the success of an ambitious project like ours!