Leaving Apple & Google: Welcome /e/OS 1.8 ! Do not miss a special offer for Murena Fairphone 4
Welcome /e/OS 1.8 ! 
Celebrate an unbreakable bond this Valentine's Day
/e/OS 1.8 is out! We are happy to introduce the new version of /e/OS and all improvements it embeds. Starting with the introduction of picoTTS that replaced eSpeak for text-to-speech option, we have some other major improvements, such as:
App Lounge:
One of of the greatest improvements applied to App Lounge is a new "no-Google mode" at startup. This mode gives you the choice to display only Fdroid and PWA sources.
Advanced Privacy:
You can now use Advanced Privacy widget with more comfort: enjoy individual buttons to activate trackers control, Fake your location and Hide your IP.
Browser app: We have added Mojeek as a search option!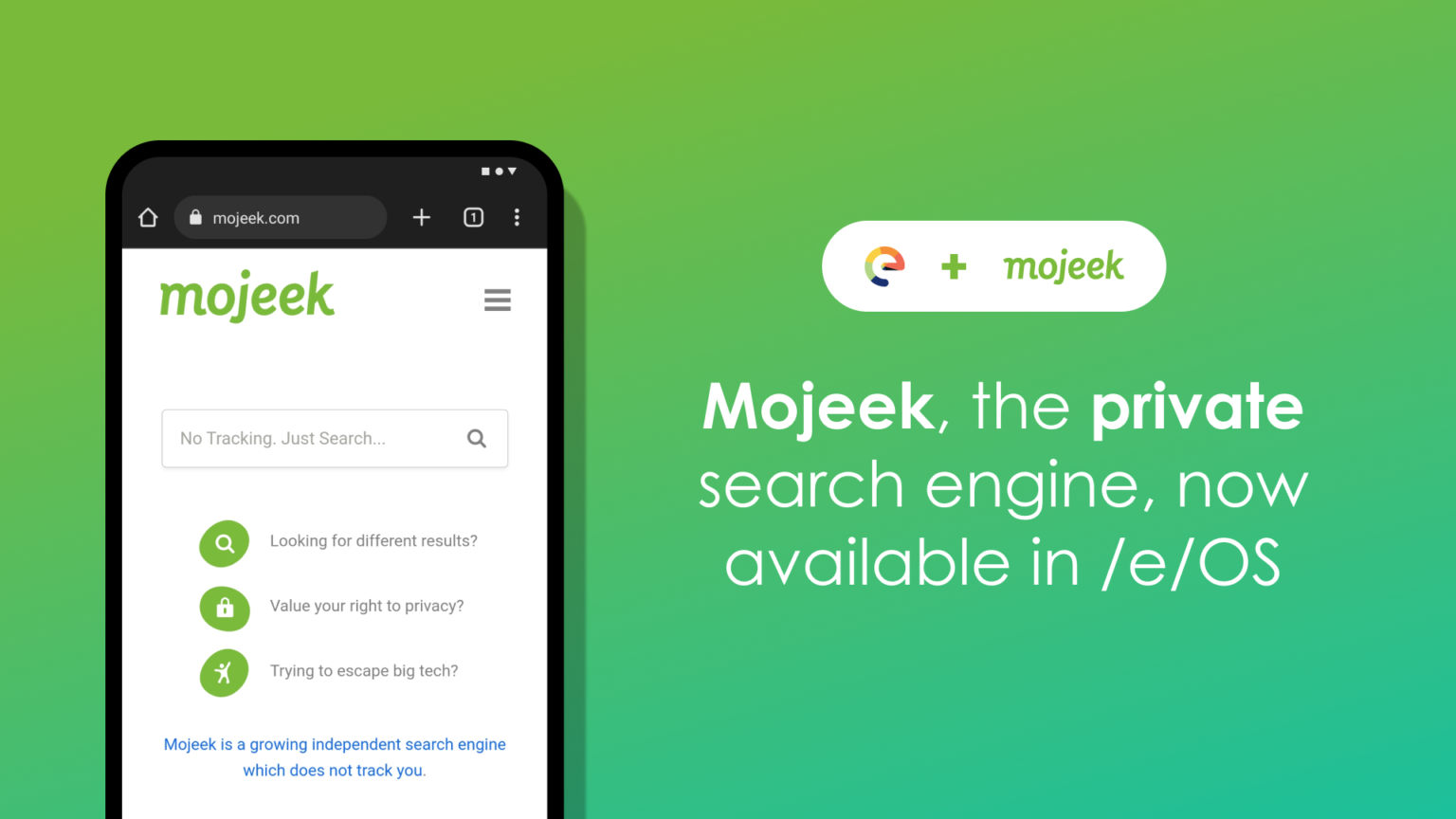 With the coming of this new version, our team is particularly pleased to announce the addition of the private Mojeek to the list of search options in /e/OS. Mojeek is an alternative search engine from the UK.
The crucial point that differentiates Mojeek from other privacy-oriented search engines is the fact that Mojeek provides the search result from their own index of web pages created by Web crawler.
« Mojeek believes that a true alternative has to be independent in order to avoid the biases and influence of Big Tech »
Having Mojeek in our Browser app is giving more options for you to surf the internet without worrying about your data.
Mojeek is available in English, French and German.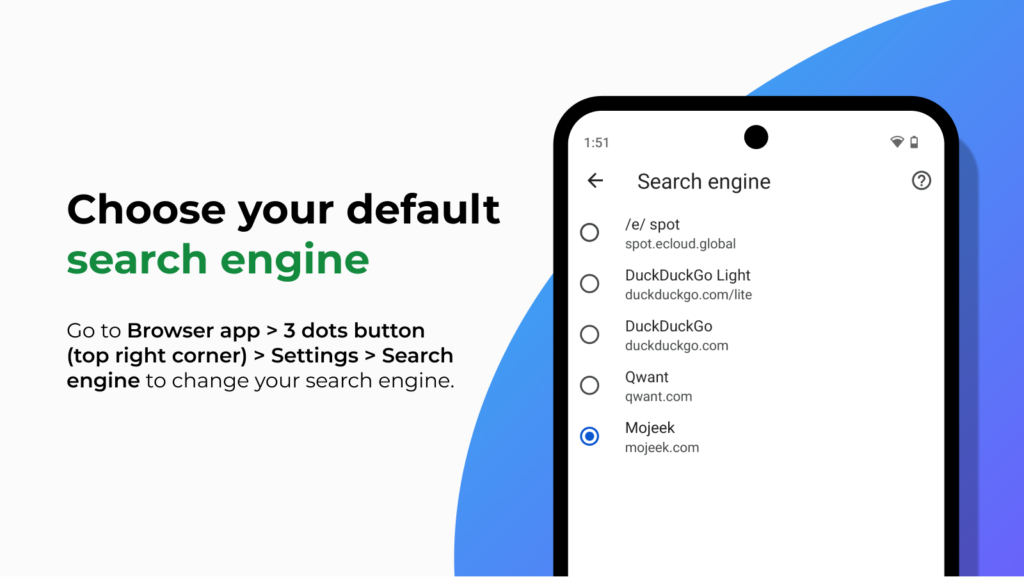 In order to change your default search option
Go to the Browser app

Click on 3 dots button (top right corner)

Click on "Settings"

Search engine
To benefit from all new features and improvements, update your phone in 'System updates' in your phone settings menu to /e/OS 1.8.
As always, make sure you have the latest update running on your phone!
Celebrate an unbreakable bond this Valentine's Day
Do not miss a special offer for Murena Fairphone 4. 
With your new Murena Fairphone 4 purchased between the 13th and 26th of February 2023, you get a free protective case (grey or green) for the value of €39.95.
User's data privacy and finding alternatives to regain control over our data has never been a more pressing issue than it is today. The timing is great to build something new!
Your contribution is key to the success of an ambitious project like ours!