Leaving Apple & Google: 0.16 release, new study about Apple and Google data collection, new ecloud plans and pricing
Leaving Apple & Google:
0.16 release

New research about Apple and Google data collection
New plans and pricing at eCloud
0.16 release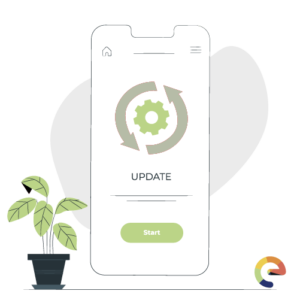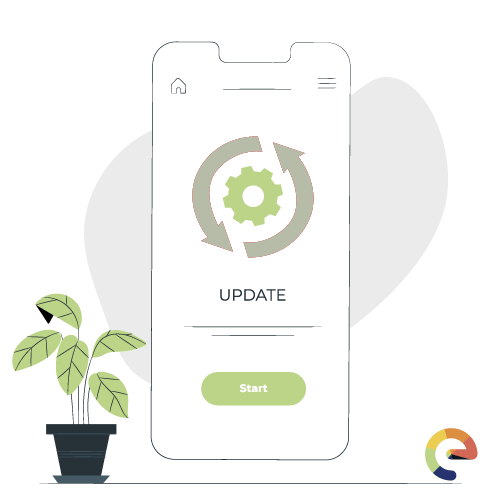 /e/OS 0.16 is a few days away from being released.
On top of the security patches from March 2021, we have included several improvements: updated Browser and Maps, improved visual components in Gallery, File Manager, Calendar, Contact, Message, Apps and Dialer to complete our interface improvements.
You can update your phone conveniently, locating 'System updates' in your phone settings.
As always, make sure you have the latest update running on your phone!
New research from Irish university about Apple and Google data collection


A new study, published by Professor Doug Leith at School of Computer Science and Statistics at Trinity College Dublin, has put again in the spotlight the massive data collection in Apple and Google devices. Location tracking even when location services are disabled, collecting data about other phones nearby, logging events such as insertion of a SIM, phone number, IMEI, Wifi MAC address despite opting out.
The study confirmed that "even when minimally configured and the handset is idle, both iOS and Google Android share data with Apple/Google on average every 4.5 mins". And that "when a SIM is inserted both iOS and Google Android send details to Apple/Google. Users have no opt out from this and currently there are few, if any, realistic options for preventing this data sharing".
Finally, we were pleased to be mentioned as a good option for people looking for alternatives: "With regard to mitigations, of course users also have the option of choosing to use handsets running mobile OSs other than iOS and Google Android, e.g. /e/OS Android".
The full study is available at https://www.scss.tcd.ie/doug.leith/apple_google.pdf
Most of you reading this newsletter are already aware of these issues but most likely your friends and family not. Do your friends and relatives a favor and share, so they can see for themselves how their personal data is compromised!
New plans and pricing at eCloud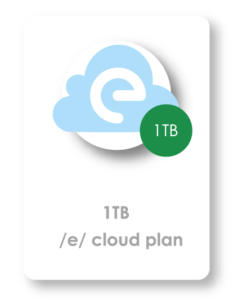 eCloud keeps on getting better with new options and better service. We have added a new 1TB storage plan for heavy users who need a large personal space for their data.
Our plans now start at 1.99€ per month for 20GB.
We protect your files using server side encryption. This data is encrypted as it gets stored on our servers and decrypted as you access it. While not a definitive solution, this is a great step forward for the privacy and security of your data in the cloud.
We have great new features coming up for eCloud in 2021, stay tuned!

SIGN UP FOR AN ACCOUNT NOW


LOG IN TO YOUR AN ACCOUNT

Support the project!
User's data privacy and finding alternatives to regain control over our data has never been a more pressing issue than it is today. The timing is great to build something new!
Your contribution is key to the success of an ambitious project like ours!

Contribute, test & report bugs in /e/OS

Share on social media

Join the Community

Donate
Comments are closed.