Leaving Apple & Google: Give your Samsung Galaxy a new life with a major /e/OS upgrade; Discover our latest v0.22 release
Give your Samsung Galaxy a new life with a major /e/OS upgrade
Discover our latest v0.22 release
Give your Samsung Galaxy a new life with a major /e/OS upgrade
Planned obsolescence of electronics and appliances is one of the fundamental issues of our generation.
Every year, the lack of software updates is pushing many of you to throw away and replace your phone when the hardware is still in perfect condition.
Nowadays, most phone manufacturers want you to buy a new device instead of maintaining the life of the one that you already own. But replacing your 2 or 3-year-old phone contributes to creating a mountain of electronic waste (or the so-called E-waste), and has a dramatic impact on our environment, health and also the economy. Only 20% of this electronic devices are recycled and in 2018 only, nearly 50 million tonnes of E-waste were created worldwide.
Instead of watching this from the sideline and do nothing, we are committed to act at our level. While our main goal is around data privacy, we are very concerned by this environmental disaster, and we want to contribute to stopping creating this E-waste.
To start with, we are pleased to announce the release of major /e/OS upgrades for the Samsung Galaxy S9 and Samsung Galaxy S9+. /e/OS will transition from AOSP 8 to AOSP 10 via a simple update. These 4-year-old phones will get additional support until 2023 at least. With this major upgrade, these phones will benefit from the latest security patches in addition to the latest /e/OS new features.
Secondly, we are evaluating to release the same upgrade for the 6-year-old Samsung Galaxy S7 and S7 Edge and the 5-year-old Samsung Galaxy S8.
As always, these upgrades are free of charge and will be available directly for all these phones via the usual software update.
We're delighted to contribute to extend the life of these great phones a few more years!
Learn more in our blog post.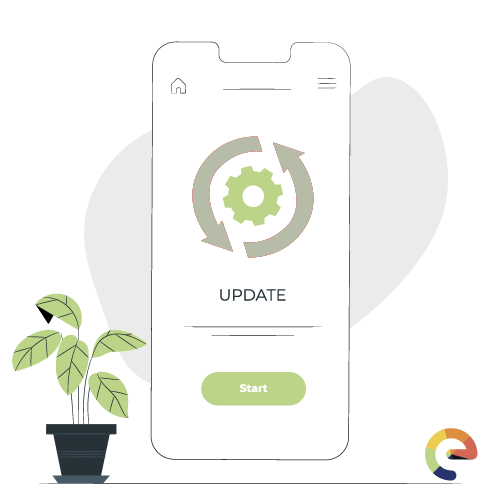 Discover our latest v0.22 release. Some security patches can be found as well as a fix MicroG geolocation features.
You can easily update your phone in 'System updates' in your phone settings menu. As always, make sure you have the latest update running on your phone!
User's data privacy and finding alternatives to regain control over our data has never been a more pressing issue than it is today. The timing is great to build something new!
Your contribution is key to the success of an ambitious project like ours!
Comments are closed.