Leaving Apple & Google: Easy installer now available on macOS; Discover new devices now available on Easy Installer; Deeper Dive: Murena Cloud
The Easy installer is now available on macOS   
Discover new devices now available on Easy Installer
Deeper Dive: Murena Cloud
The Easy installer is now available on macOS
Until now, the easy installer was only available for Linux and Windows computers. We are thrilled to announce that from now on,  it is also available on macOS.
The macOS version is released for now as a beta version, so share your feedback with us! Try the installer on your Mac, and let us know if you discover some bugs within this new version. You can share your feedback by raising a GitLab issue.
Discover new devices now available on Easy Installer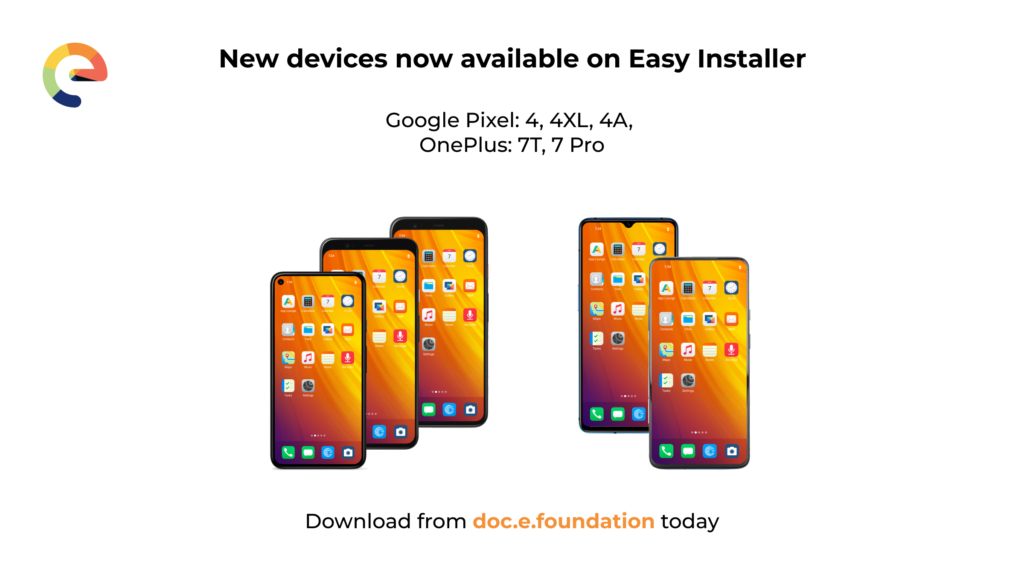 In order to help more people switch to /e/OS easily, we are constantly looking to extend the support of the easy installer to more devices. We are pleased to add support for 2 major brands: OnePlus and Pixel.
On top of Samsung Galaxy and Fairphone, our easy installer is now available for:  
Google Pixel: 4, 4XL, 4A,

OnePlus: 7T, 7 Pro
In addition to the support in the easy installer, we ensured those devices offer the best third party app support.
We look to add more OnePlus and Pixel phones very soon.
Deeper Dive: Murena Cloud
With the release of /e/OS v1, came several new or upgraded tools and features helping you regain the control over your personal data when using your smartphone. That is why a few weeks ago we started a series of articles diving deeper into these /e/OS features so that you can make the most of each of them and better understand how they work.
To finish our series of articles diving deeper into our privacy features, please welcome Murena Cloud! Some of you might have already got to know ecloud within the /e/ eco-system. Murena cloud is a new name of ecloud. Now it takes part in Murena privacy solutions together with Murena smartphones flashed with /e/OS.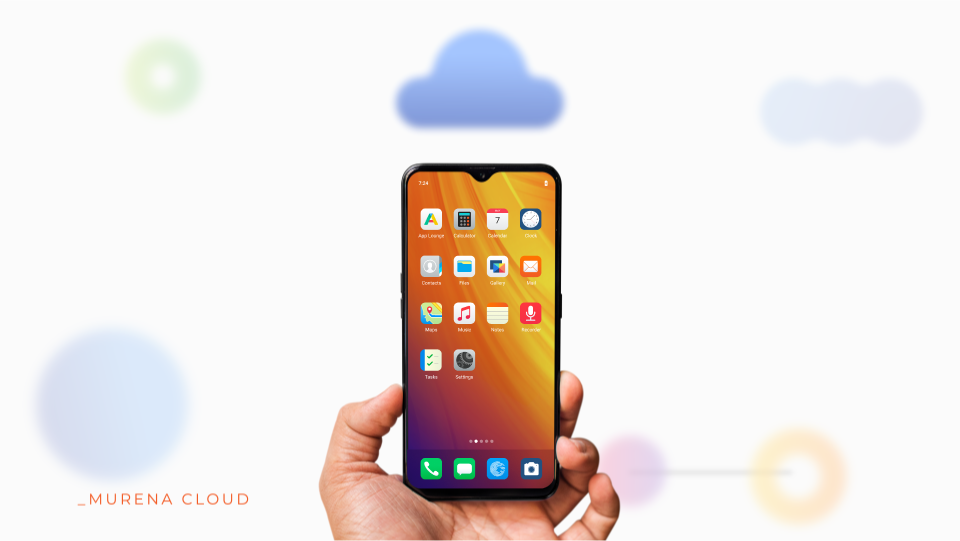 Our goal with Murena cloud is to go beyond the operating system, and give options for email and cloud storage different from proprietary solutions like Google Docs or Microsoft Office 365. 

Murena cloud is your personal email account, your agenda and contacts, your drive on the cloud and your online office suite, all combined in one single service, simple to use. Murena cloud is powered by proven open-source software like NextCloud and OnlyOffice.
User's data privacy and finding alternatives to regain control over our data has never been a more pressing issue than it is today. The timing is great to build something new!
Your contribution is key to the success of an ambitious project like ours!