/e/ announces the /e/-GS290 as the latest device available with privacy friendly /e/OS pre-installed
December 17th 2020 – /e/OS, the privacy by design operating system is pleased to announce that the best-selling GS290 by Gigaset, the major European electronics company that produces smartphones "Made in Germany", is now also available with /e/OS pre-installed.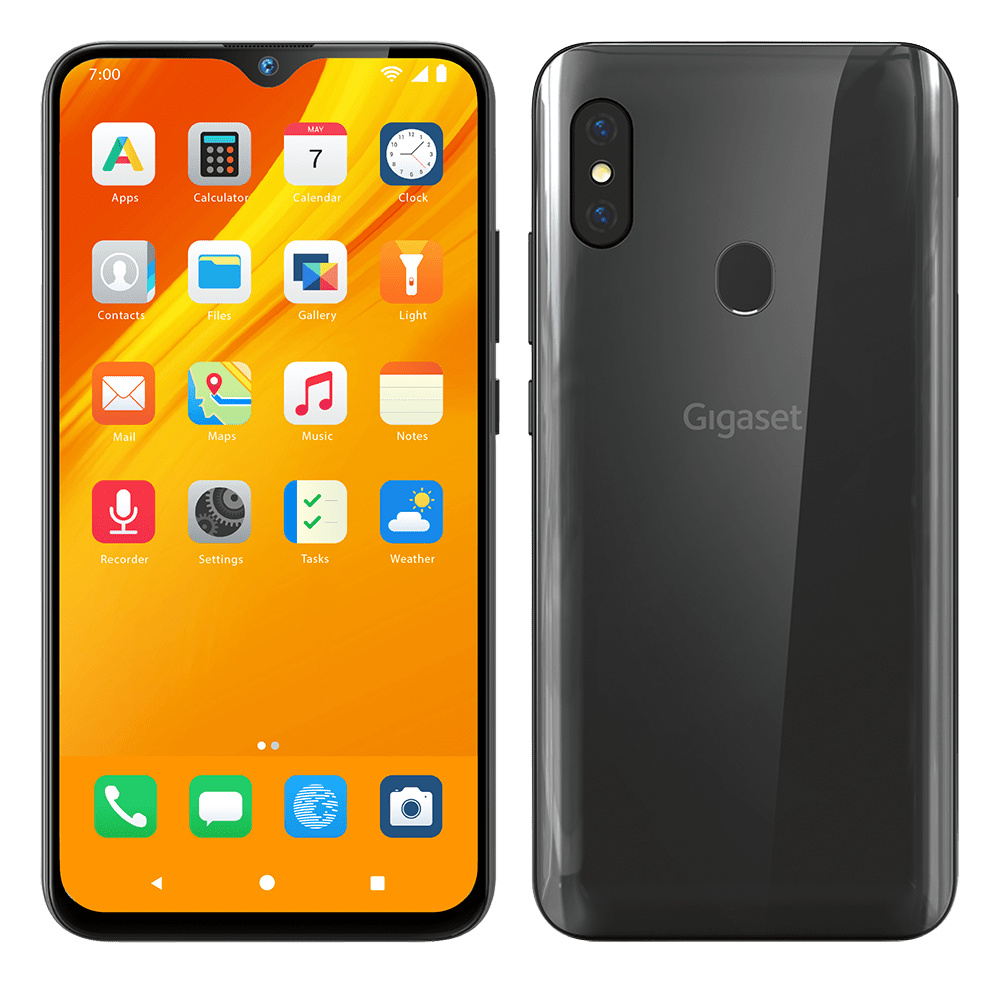 As of today, the Gigaset GS290 smartphone with /e/OS native is now available at https://esolutions.shop, offering users top quality hardware combined with our Open Source privacy first OS at an affordable price.

The /e/-GS290 is a fully "Made in Germany" smartphone. It boast specs that perfectly cover everyday needs in a smartphone as well as a sleek design. It is energy efficient, with a long-lasting, fast charging battery. The /e/-GS290 is a privacy by default device, blocking unwanted data flows, without any location or data scanning. It's an easy and user friendly way to escape data surveillance, and with its low price it makes a great addition to our existing product range of new devices.  

Gigaset and the /e/ project are both aware of the economic and ecological impacts of how we consume electronics. In this respect, the association of Gigaset's top quality hardware and outstanding repair services and /e/OS's Open Source and regularly updated software aims to provide users with a longer lasting device.
"The /e/-GS290 marks a new milestones in our development, that will unlock our potential to bring smartphones with auditable privacy to a wider audience. Being able to support this project, using smartphones made by a reputed name of the European mobile industry is a true achievement for us, and a new sign that the market is currently moving to new norms", declared Gaël Duval, Founder of /e/OS.

"We are delighted that /e/ is relying on our hardware," says Andreas Merker VP Smartphones at Gigaset. "The fact that /e/ relies on Gigaset hardware for its very secure and customer-focused approach is a proof of the quality of our products and their flexible use in the context of third-party solutions."

The /e/-GS 290 will be available to purchase from esolutions.shop for 259.90€ across Europe. Current GS290 owners will also be able to download and switch to /e/OS for free from the /e/OS website at https://doc.e.foundation/devices/GS290/.
About /e/

Founded by Gaël Duval, /e/OS builds mobile operating systems with pre-installed apps and online services that help users regain control of their personal data on their phones.  /e/OS is committed to providing better data privacy and security for individuals and corporations, along with a state-of-the-art user-friendly experience.

/e/OS is a global project, supported by an international core team of experienced entrepreneurs, developers and designers, and a vibrant growing community of contributors. It's mission is to make technology that makes user privacy accessible to everyone.

https://e.foundation

For additional information and interview requests, please contact:

Véronique Loquet and Brittny Mendoza

Email: media@e.email

 
About Gigaset

Gigaset is an internationally operating company in the area of communications technology. The company is Europe's market leader in DECT telephones and also a leader in the international arena, with around 900 employees and sales activities in 55 countries. Its business activities comprise not only DECT phones, but also an extensive smartphone portfolio, cloud-based smart home security, energy, convenience and assistance solutions as well as business telephony solutions for small and medium-sized enterprises (SMEs) and large enterprises.

https://www.gigaset.com