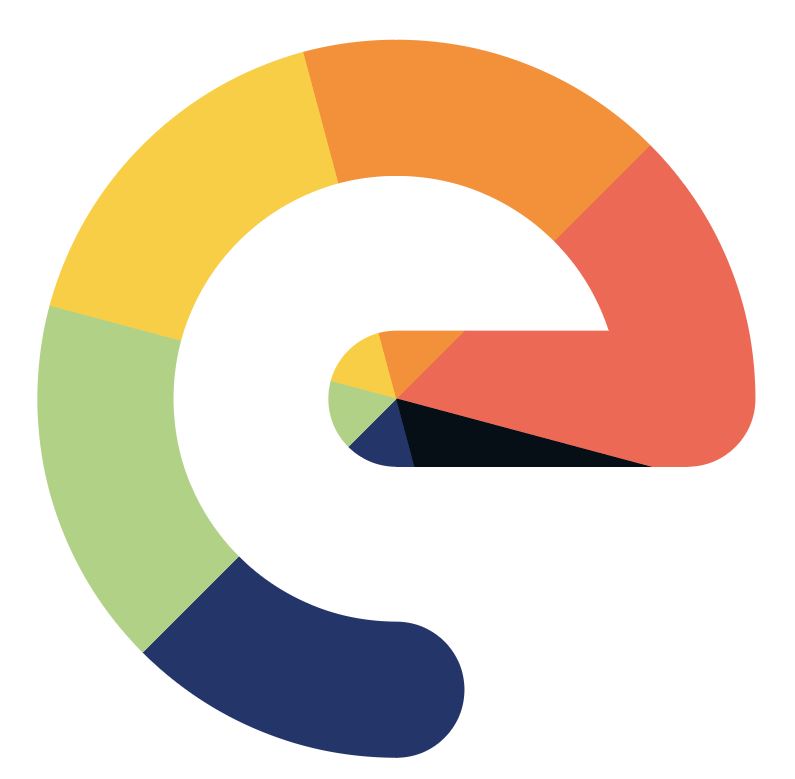 Leaving Apple & Google:
self-host /e/ online services, /e/ at MWC2019 Barcelona, new stickers…!

Soon to come: self-host /e/ online services…
In 2019, a mobile operating system is not only a ROM that runs on a smartphone. It's also a set of online services running in the cloud, linked to the device OS: email, calendar, documents, pictures and videos storage…
Today a vast majority of Android users are stuck with no real choice than using Google Mobile Services to perform these tasks putting their personal data at risk.
/e/ is about freedom and privacy, so we have replaced Google's data mining services by our own private cloud, running 24/7 as a beta since September 2018.
But that's not all. We want to offer more choice and let users take total control of their data. In our latests builds, it's now possible to set a specific server URL for the server that is hosting the /e/ account.
Next step is to provide everything needed to install these services on any server, dedicated, at home or in the cloud, to make one own's drive. And all this will be 100% compatible with /e/.
Stay tuned!
/e/ at MWC2019 Barcelona
The MWC or Mobile World Congress is a 4-day global event where all parts of the Mobile industry come together to showcase their latest innovations: Telco carriers, smartphone brands, app developers, and many others, all under "one" roof. We couldn't miss it!
We had the opportunity to attend more than 15 high-level meetings, including one with Brendan Eich, creator of JavaScript, co-Founder of Mozilla and currently Founder and CEO of the Brave web-browser.
We even showcased a /e/ smartphone to Tim Höttges , and of course he liked it a lot! Ah, yes, Tim Höttges is the CEO of Deutsche Telekom 🙂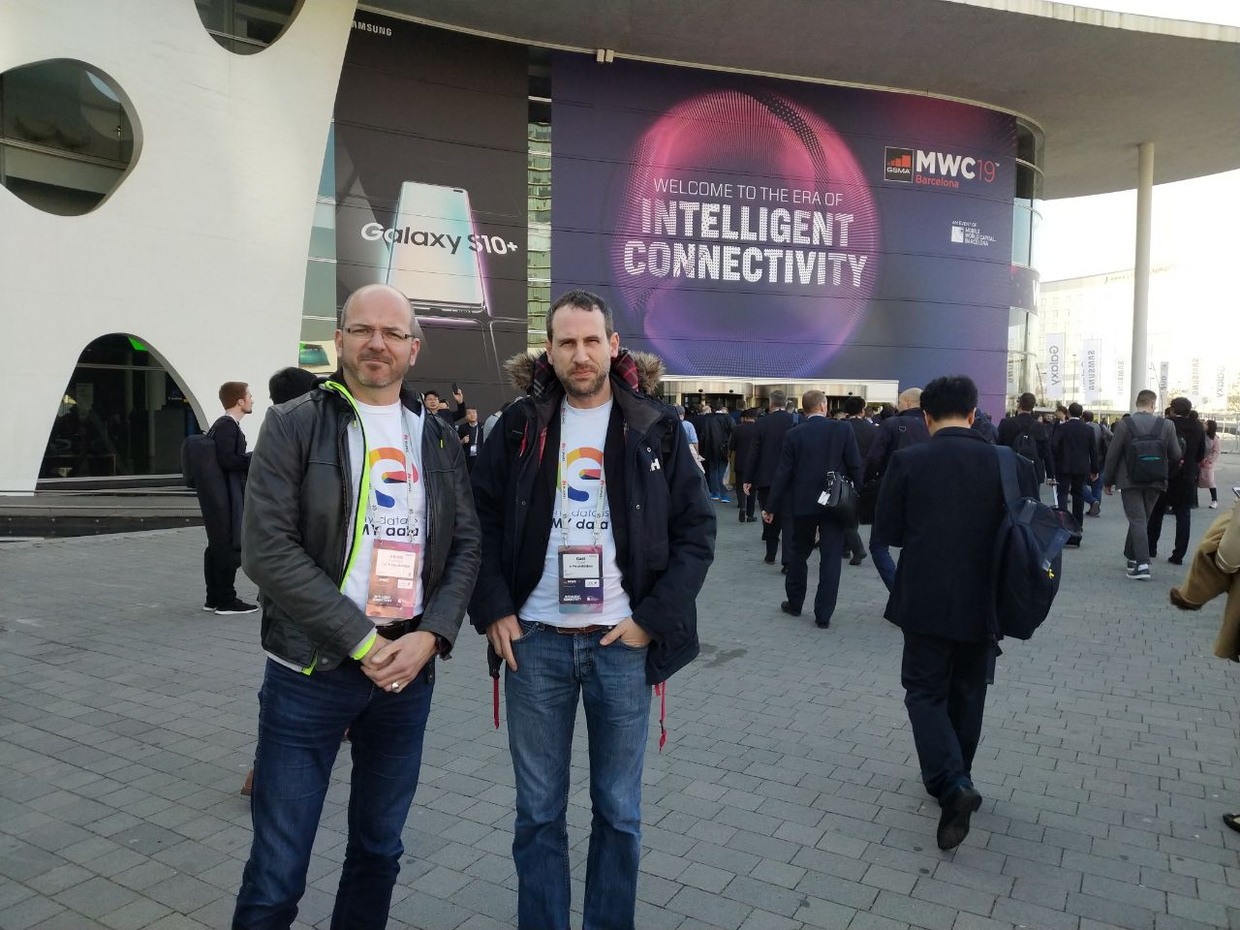 Gaël & Alexis at the fair entrance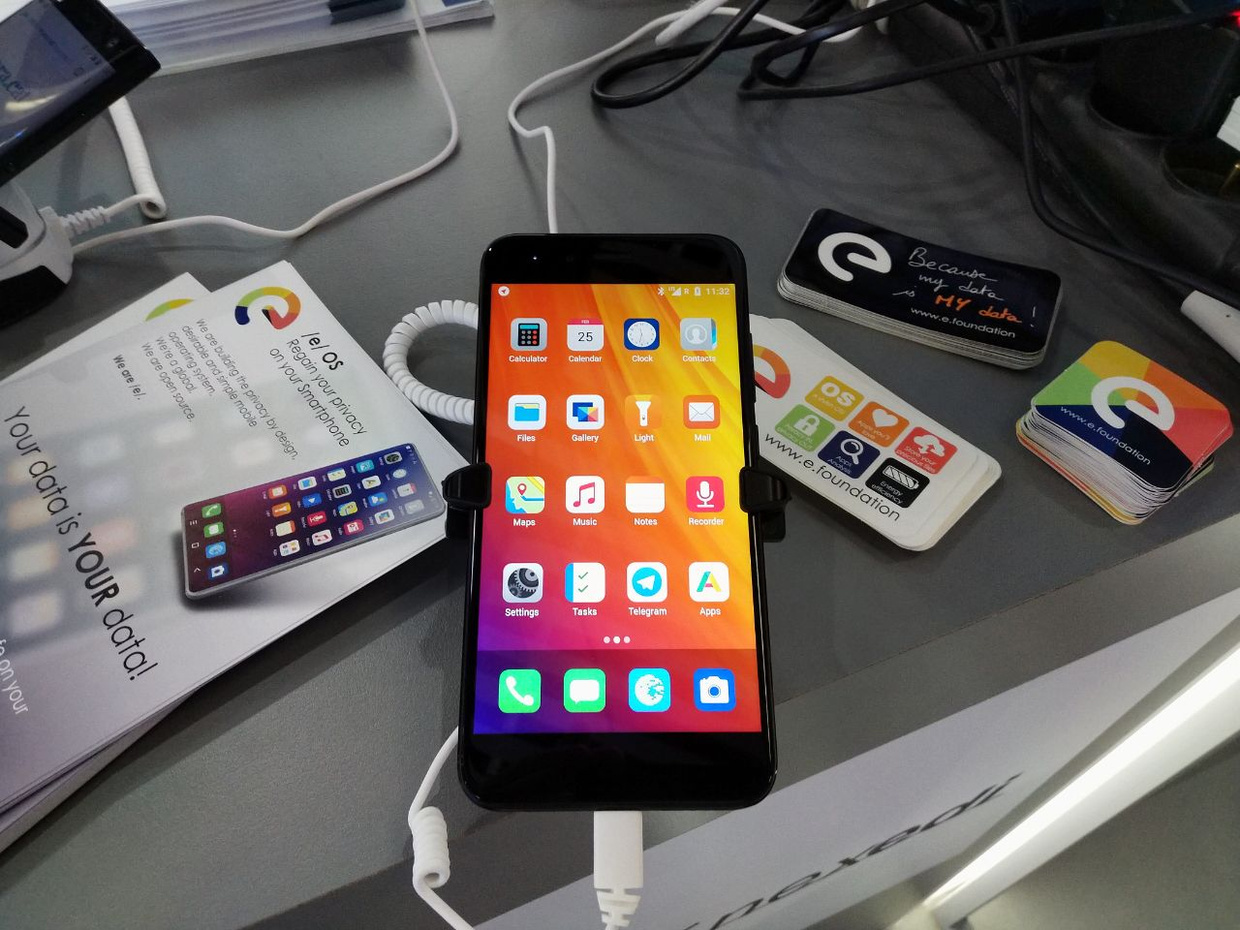 One smartphone running /e/ at our booth.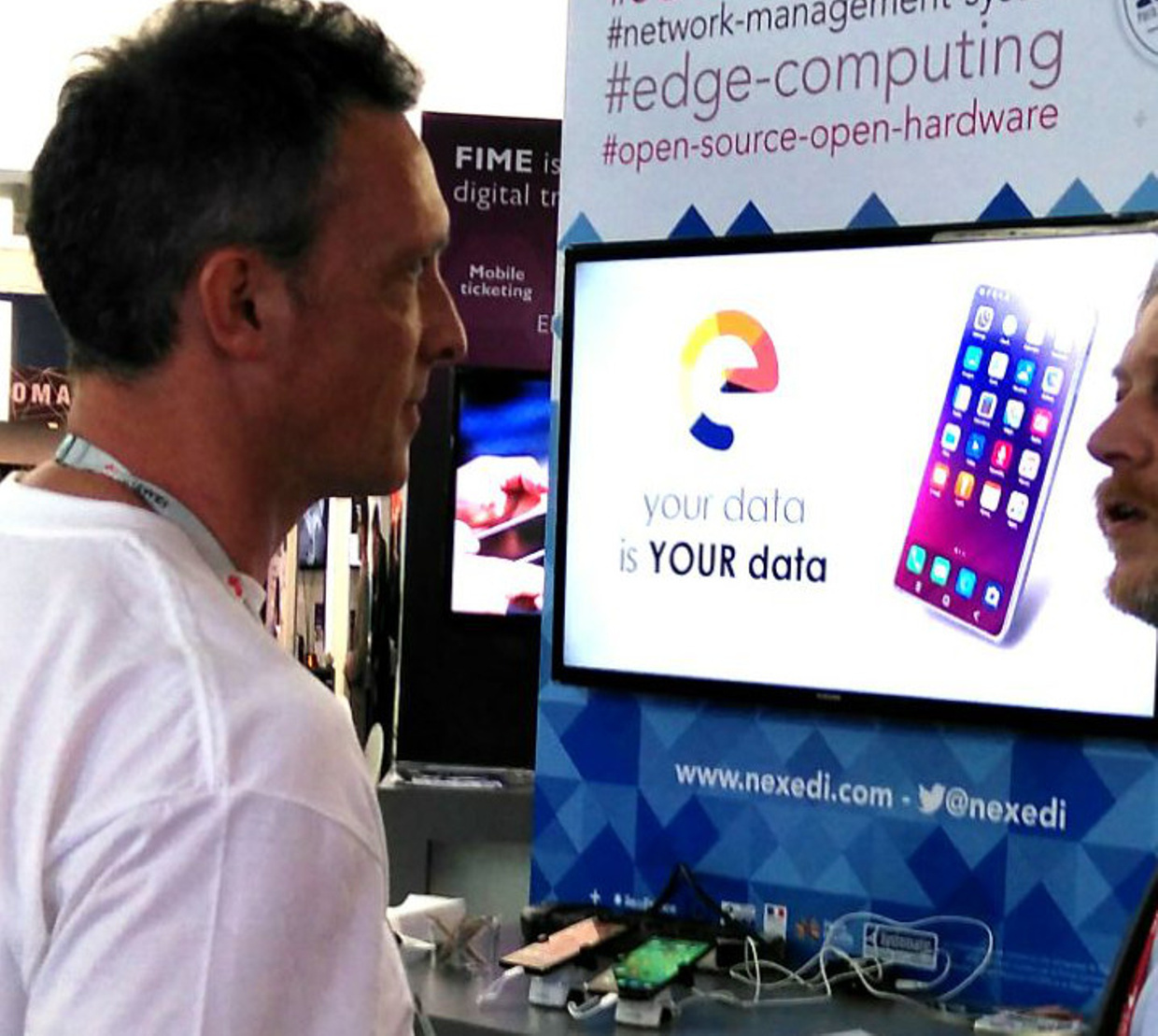 Sam talking to a visitor at our booth.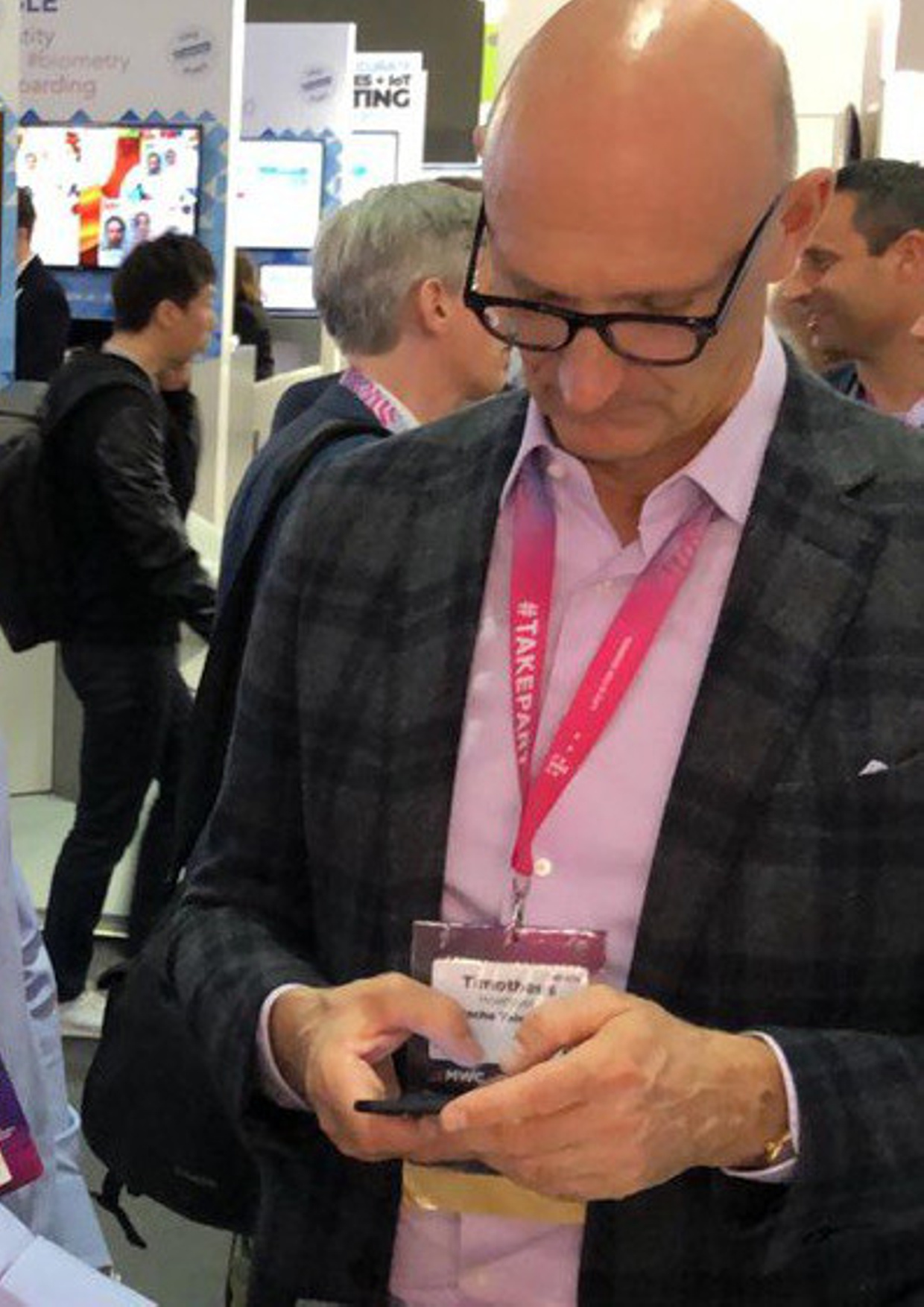 Tim Höttges, Deutsche Telekom's CEO, testing a smartphone running /e/.
What's the best way to show that you care about your data privacy? Use /e/ and put some /e/ stickers on your desk, laptop…
And it's a great way to support our upcoming developments.
Be part of something bigger!
It is ESSENTIAL to contribute if you want /e/ to succeed and shape a more ethical IT world, with an open-source and privacy-compliant mobile ecosystem.
In one word: contribute as a developer, lend some servers on Internet, spread the word about /e/ in Internet forums, social media, email, retweet our posts with #eFoundation hashtag…
Act now:
Sincerely,
Gaël @gael_duval / @gael@mastodon.social
Follow us on Twitter and Mastodon: @e_mydata