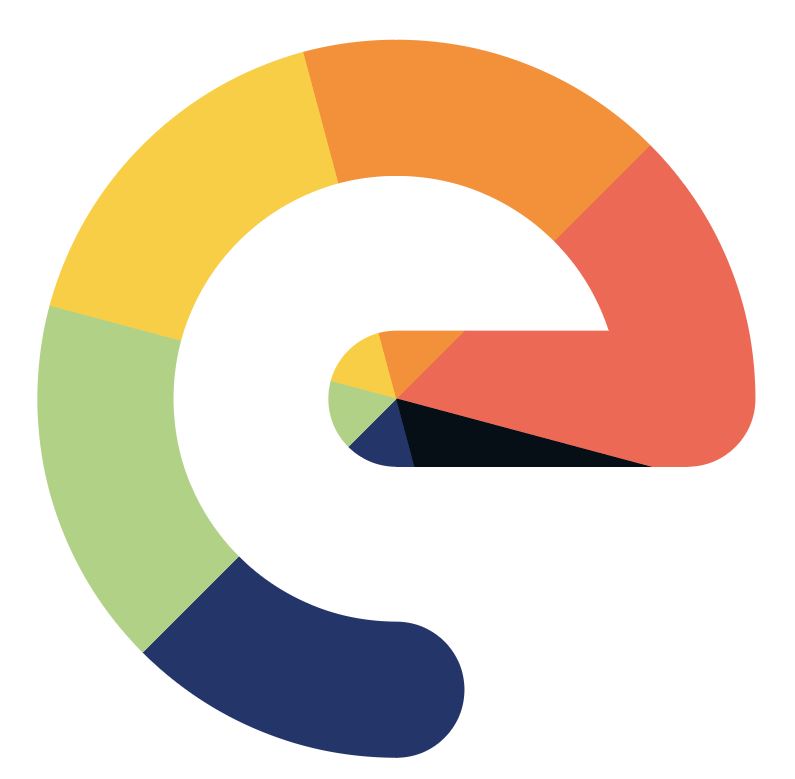 Dejando a Apple y Google: auto-host / e / servicios en línea, / e / en MWC2019 Barcelona, nuevas pegatinas …!

Próximamente: auto-host de servicios en linea de / e /…
In 2019, a mobile operating system is not only a ROM that runs on a smartphone. It's also a set of online services running in the cloud, linked to the device OS: email, calendar, documents, pictures and videos storage…
Today a vast majority of Android users are stuck with no real choice than using Google Mobile Services to perform these tasks putting their personal data at risk.
/e/ is about freedom and privacy, so we have replaced Google's data mining services by our own private cloud, running 24/7 as a beta since September 2018.
But that's not all. We want to offer more choice and let users take total control of their data. In our latests builds, it's now possible to set a specific server URL for the server that is hosting the /e/ account.
Next step is to provide everything needed to install these services on any server, dedicated, at home or in the cloud, to make one own's drive. And all this will be 100% compatible with /e/.
Stay tuned!
/e/ en MWC2019 Barcelona
El MWC o Mobile World Congress es un evento global de 4 días en el que todas las partes de la industria del Mobile se unen para mostrar sus últimas innovaciones: operadores de telecomunicaciones, marcas de teléfonos inteligentes, desarrolladores de aplicaciones y muchos otros, todo bajo el mismo techo. ¡No nos lo podemos perder!
Tuvimos la oportunidad de asistir a más de 15 reuniones de alto nivel, incluida una con Brendan Eich, creadora de JavaScript, cofundadora de Mozilla y actualmente fundadora y directora general del navegador web Brave.
Incluso mostramos un teléfono inteligente a Tim Höttges, ¡y por supuesto que le gustó mucho! Ah, sí, Tim Höttges es el CEO de Deutsche Telekom 🙂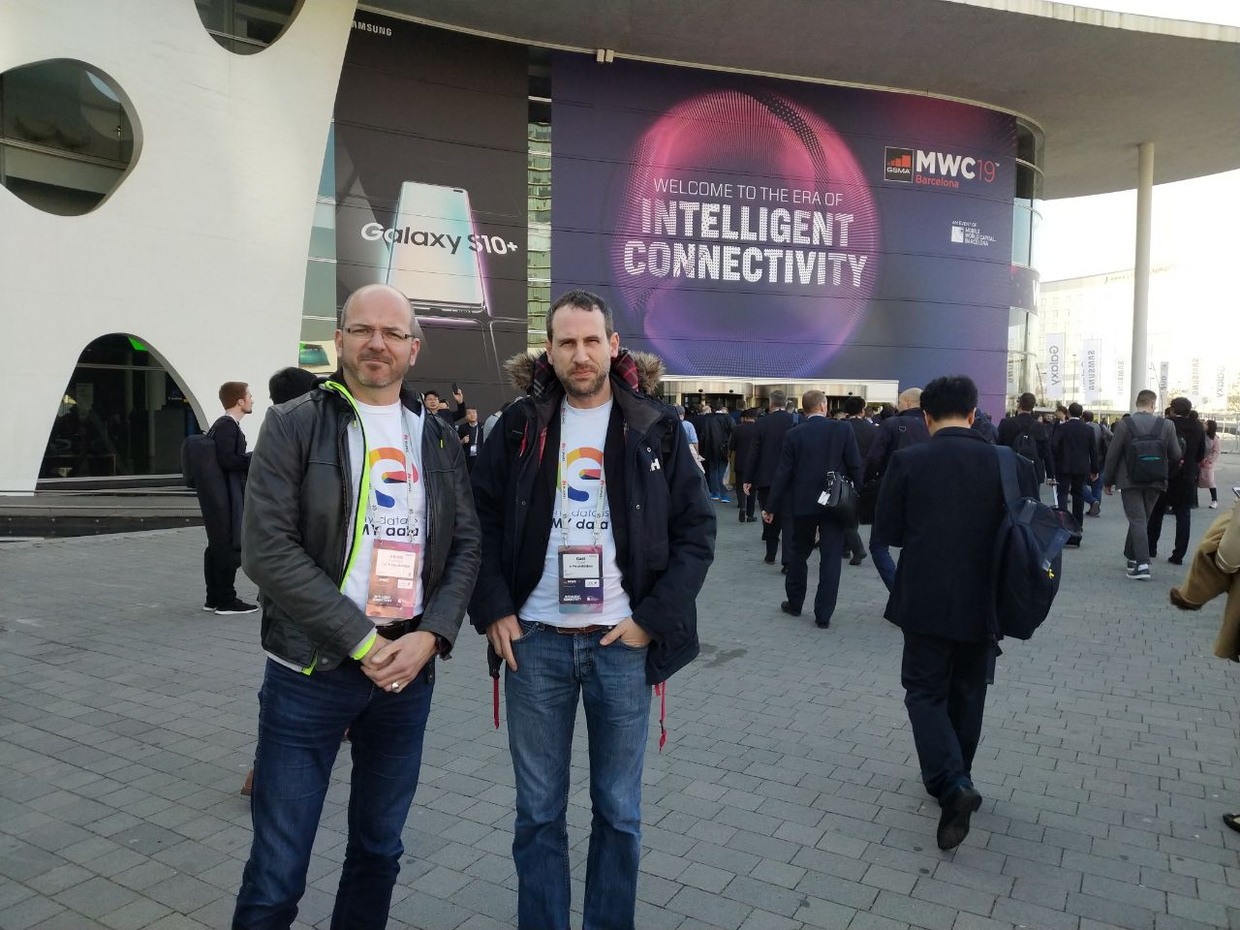 Gaël & Alexis en la entrada de la feria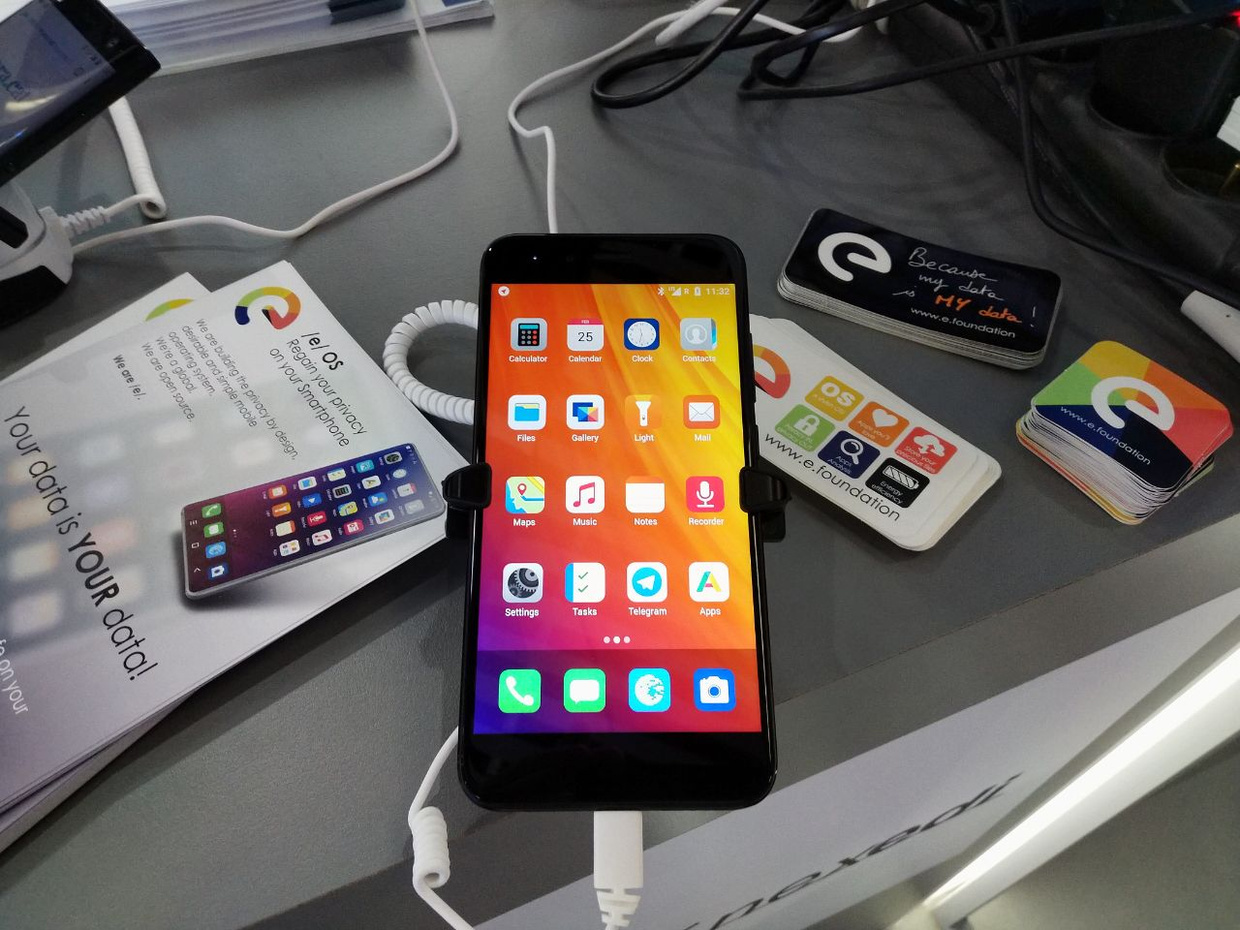 Un smartphone con /e/ funcionando en nuestro stand.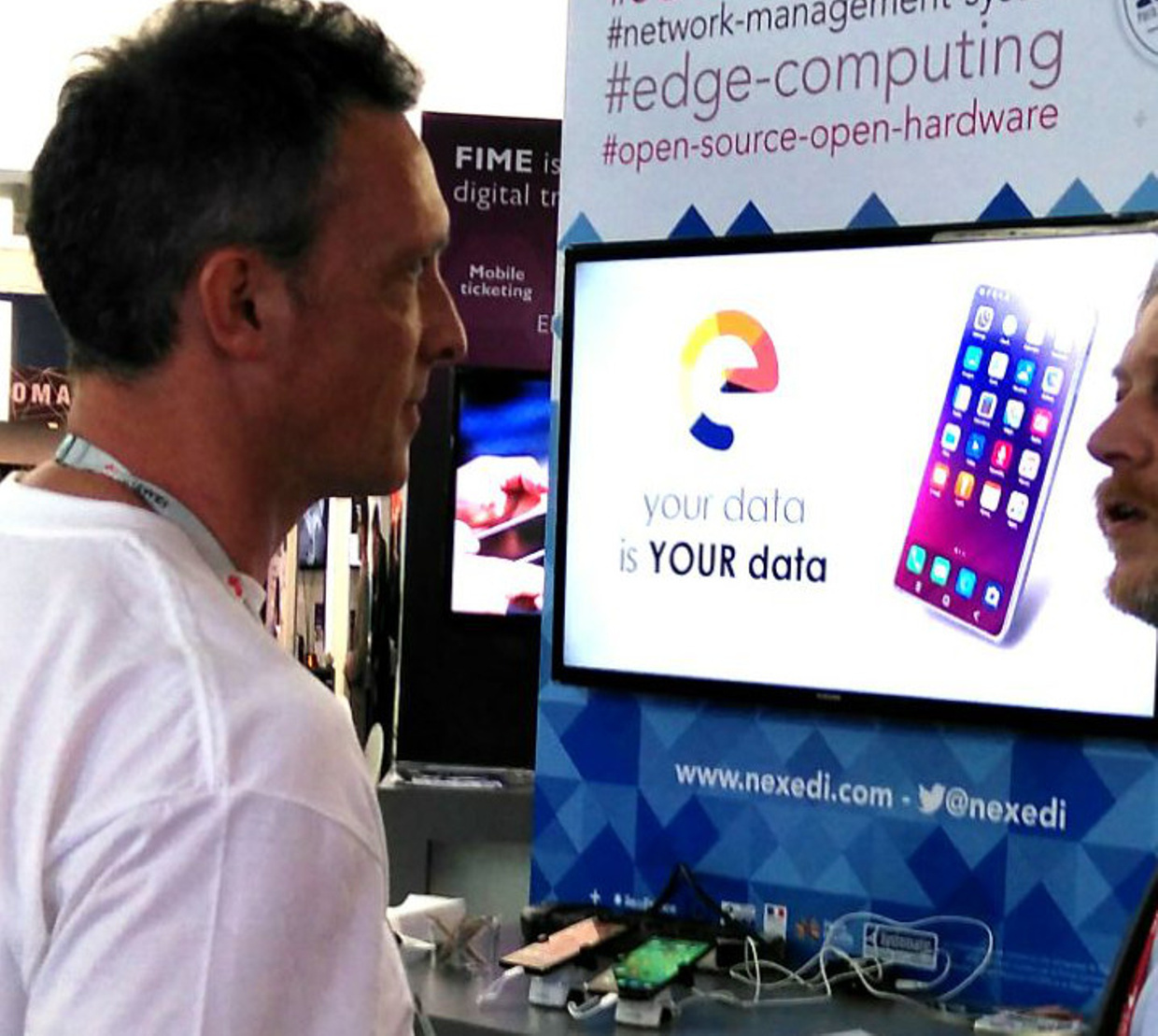 Sam hablando en nuestro stand con un visitante.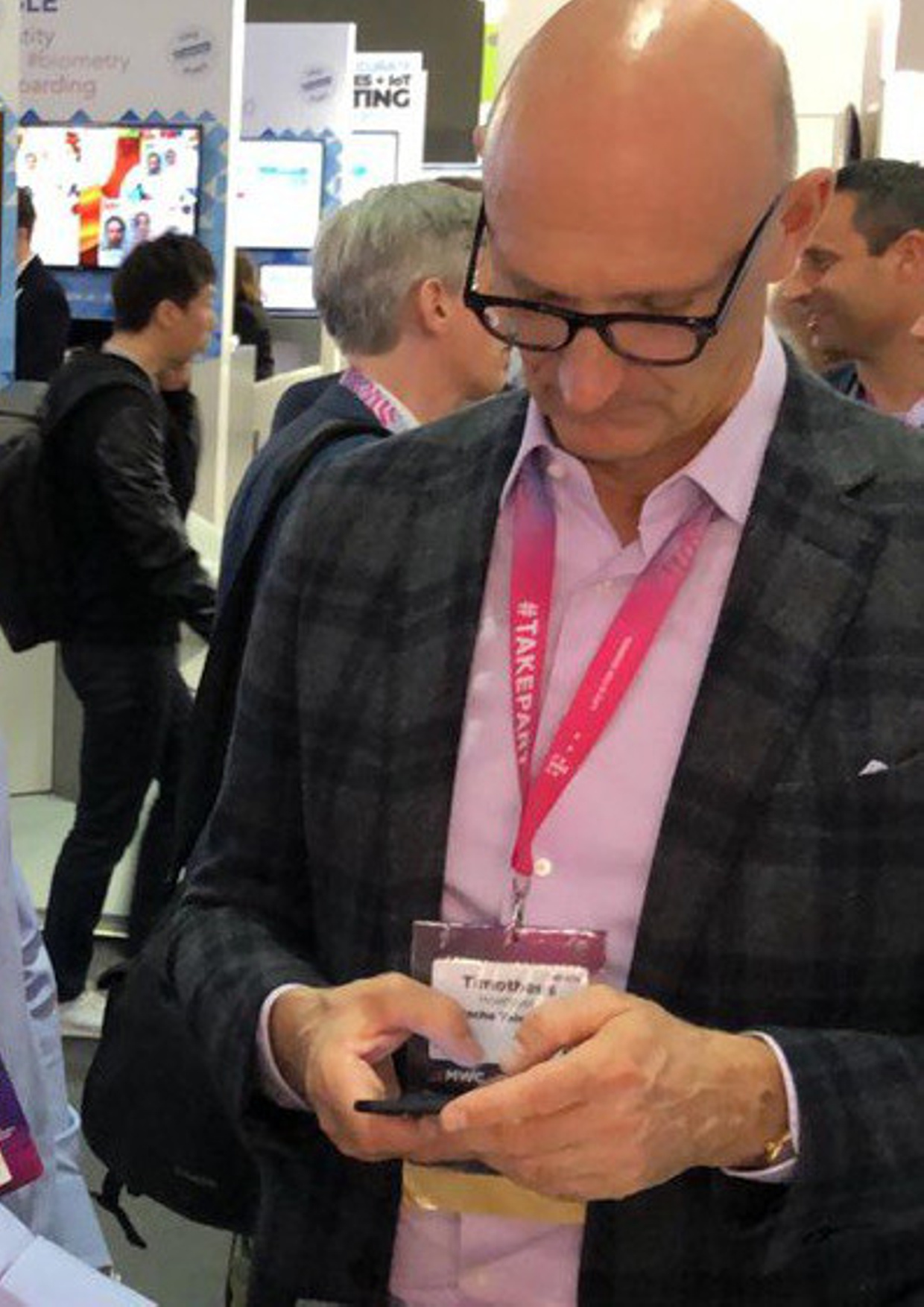 Tim Höttges, Deutsche Telekom's CEO, testeando un smartphone con /e/ instalado.
Nuevas pegatinas están aqui!
¿Cuál es la mejor manera de demostrar que le importa la privacidad de sus datos? Use / e / y ponga algunas pegatinas de / e / en su escritorio, portátil …
Y es una gran manera de apoyar nuestros próximos desarrollos.
Es ESENCIAL contribuir si desea que / e / tenga éxito y forme un mundo de TI más ético, con un ecosistema móvil de código abierto y compatible con la privacidad.
En una palabra: contribuya como desarrollador, preste algunos servidores en Internet, difunda la información sobre / e / en foros de Internet, redes sociales, correo electrónico, retweetea nuestras publicaciones con el hashtag #eFoundation …
Actua ahora:
Sinceramente,
Gaël @gael_duval / @gael@mastodon.social
Siguenos en Twitter y Mastodon: @e_mydata