Durante una giornata tipo, il tuo smartphone invia dati personali ai server di Google (*):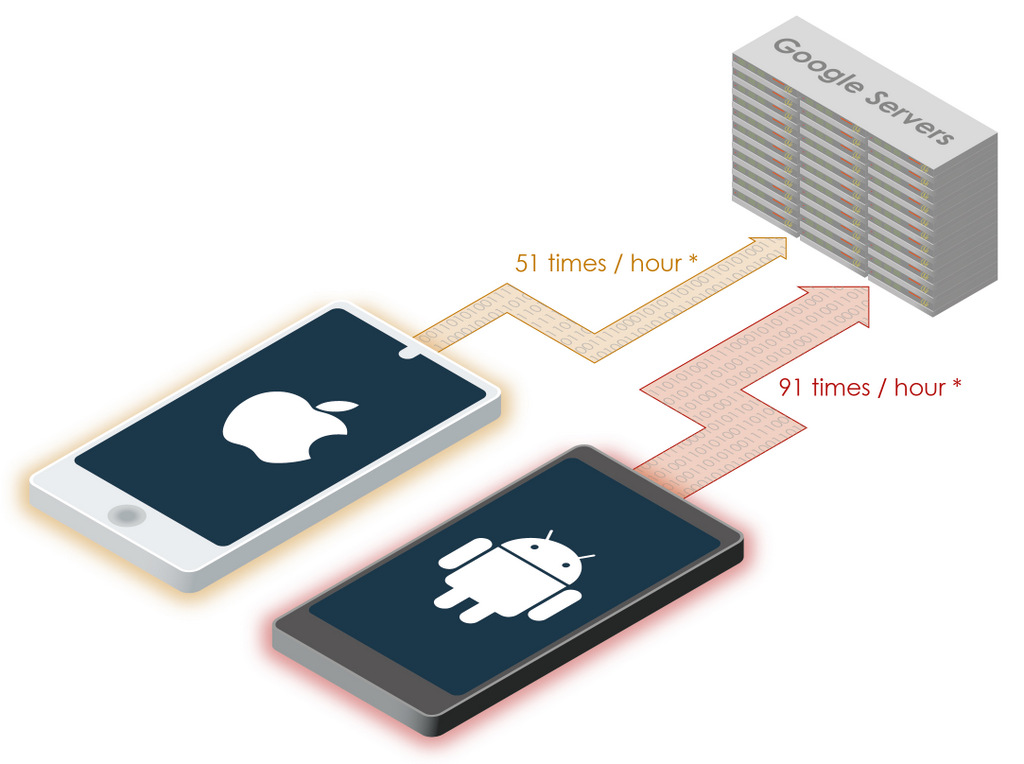 Lo studio "Digital Content Next"(*), pubblicato in agosto 2018 da Prof. Douglas C. Schmidt, Vanderbilt University, mostra che i nostri smartphone si connettono ai server di Google decine di volte ogni ora, anche quando non usiamo alcun servizio Google. 91 volte ogni ora per uno smartphone Android (per un totale di 11,6MB di dati inviati al giorno); 51 volte ogni ora per un iphone (corrispondenti a 5,7MB di dati al giorno).
Sul nostro Forum della Community puoi trovare ulteriori informazioni, articoli e discussioni sulla privacy, o addirittura suggerire nuovi contenuti:
/e/ is in the public interest – support us!
/e/'s mission is to provide an open-source mobile operating system and associated web-services that:
respect your data privacy
that are desirable enough for Mom, Dad and children
Want our mission to succeed?
Want /e/ to become THE main alternative to the mobile OS duopole in place?
Please support us! Contribute, talk about the project, make a donation (and receive a reward)…