/e/ mobile phone operating system
Imagine mobile phones running a desirable /e/ operating system, at a reasonable cost. Not running Google or any other "data hungry" services.
And at the same time, mobile phone operating systems where personal and corporate users can install and use the mainstream applications of their choice, if they wish so.
That's what /e/ is going to provide: attractive mobile phone operating systems with better privacy.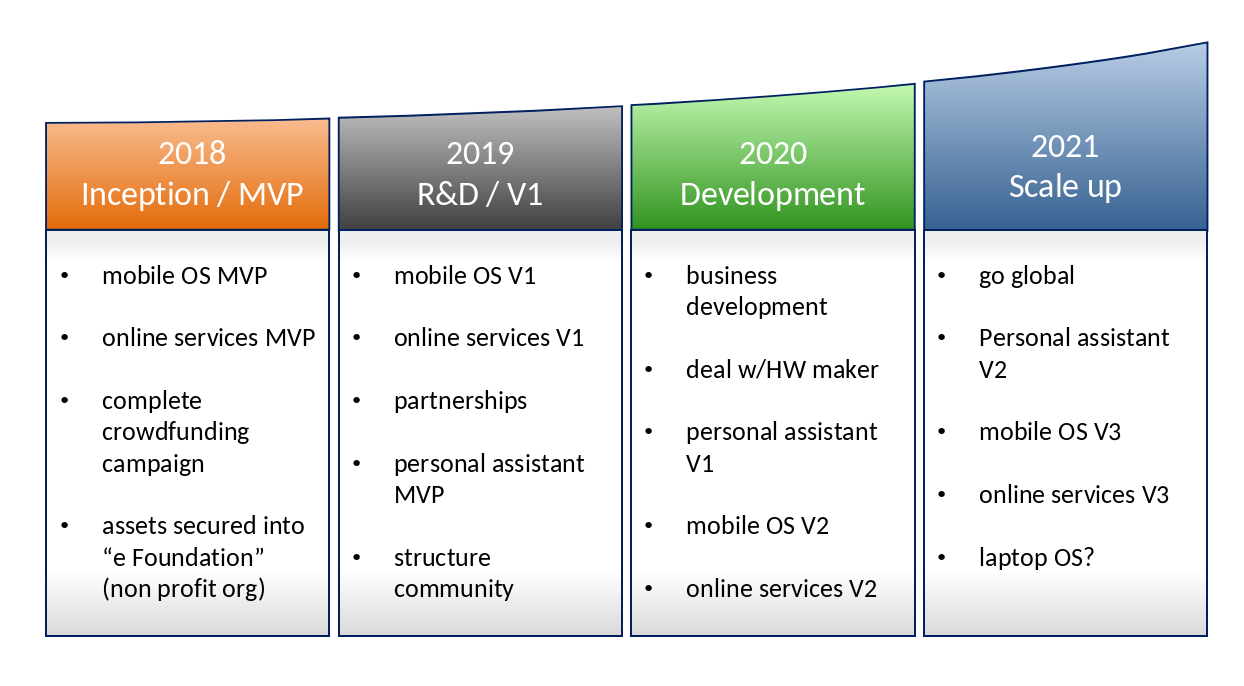 Supported devices
At the moment, we're developing for LeEco Le2, Xiaomi Mi5S and Essential Phone PH1. A list of devices that will be easily supported by /e/ is available here.
It will grow over time, but possibly not all devices from this list will be officially supported if they become obsolete.
Suggest a new device
Want a specific device to be supported? Please fill this form! (works better with Chromium and Firefox)
Choose the device you would like
to be supported by /e/ by typing below:
Type the code you see: